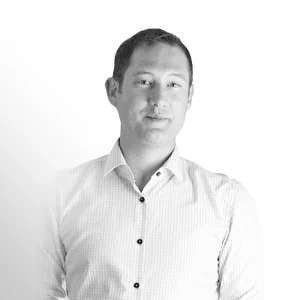 Adam Judd
Managing Director
Kentico has announced that the UK government has approved it for the Help to Grow: Digital scheme. The scheme provides eligible businesses with a discount of up to £5,000 off the cost of Kentico.
The award-winning unified digital experience platform (DXP) from Kentico includes content management, digital marketing, and e-commerce to provide a holistic approach to managing your business online. Kentico Xperience is a simple-to-use platform that allows modern websites to be built. It creates personalised experiences and works seamlessly with any technology stack.
Empowering enterprises and brands to boost customer interaction, provide customised content to the appropriate audience, and optimise performance to attract more consumers is at the heart of Kentico. Discover Digital is a Kentico Gold Partner, one of the world's leading development partners for the DXP platform that can help businesses succeed. Its robust features, short time to value, and simplicity of use are supported by market-leading support and a global network of implementation partners.
Kentico includes a powerful e-commerce platform that helps businesses sell more online. It provides a complete set of e-commerce features, including shopping carts, product catalogues, order management, and payment processing.
Additionally, Kentico integrates with a large number of supported connectors, including:
What is the Help to Grow: Digital program, and how does it work?
The Help to Grow: Digital scheme is part of the UK government's Plan for Jobs initiative. It aims to support UK businesses using digital technologies to save money and time and reach new customers. The scheme offers objective information and tips on how to best choose the technology for businesses that will help them digitize.
With input from knowledgeable people within the industry and expert outsiders, the Help to Grow: Digital website provides helpful advice and tools so you can take advantage of all that digital technology has to offer. This includes managing internal processes more efficiently, increasing sales, communicating better with customers, etc. - everything you need to grow your business successfully.
Recently, the e-commerce category was added to the scheme. After a rigorous selection process, Kentico has been chosen as an approved digital technology for companies in the UK looking to improve their business online.
How it works
Approved businesses are entitled to a 50% discount (up to £5,000 including VAT) on the purchase of one eligible software product.
The financial discount covers 12 months' worth of approved software product core costs.
Eligibility
To be eligible for this financial discount, your business must meet all four requirements below:
Your company must have a registered office in the United Kingdom and be registered at Companies House or be a member of a recognized society listed on the Financial Conduct Authority's Mutuals Register.
Your business must have been in operation for at least 12 months before the date of application and have an incorporation date of at least 365 days before that date.
Your company must have 1-249 employees to qualify.
Your business must be purchasing the approved software for the first time.
To check your eligibility and take advantage of this offer, visit Help to Grow: Digital and contact Discover Digital to see how you can get started with Kentico Xperience today.
Don't miss out on this opportunity to save on your new Kentico project!