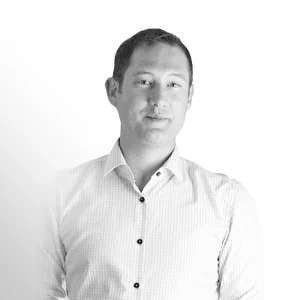 Adam Judd
Managing Director
Introduction
Discover Digital, a leading digital agency specializing in comprehensive digital transformation solutions, is proud to announce its successful renewal of the Kentico Partner Quality Audit, with a score of 90%. This significant milestone further solidifies Discover Digital's position as an industry leader dedicated to delivering top-tier services across various sectors, including Healthcare, Finance, Education, Manufacturing, and more.
Kentico CMS Quality Audit Results
The Kentico Partner Quality Audit is a rigorous evaluation of a digital agency's capabilities, performance, and adherence to best practices. It delves deep into various aspects of agency operations, including project management, technical proficiency, and overall quality of delivered solutions. This audit process is designed to recognize agencies that consistently meet and exceed the highest standards in the digital space.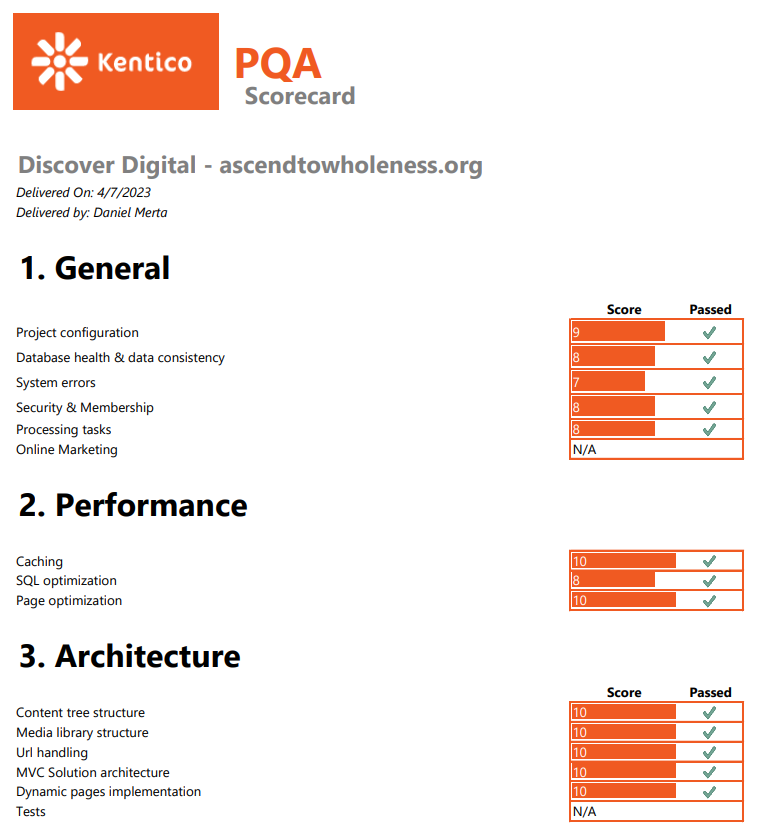 Discover Digital's successful passage of the Kentico Partner Quality Audit re-enforces the agency's unwavering commitment to excellence. By adhering to the audit's stringent criteria, Discover Digital has showcased its proficiency in delivering cutting-edge digital solutions and its dedication to client satisfaction and success. This accomplishment reflects the agency's ethos of offering consultation, design, and implementation services and being a dependable partner offering end-to-end solutions for clients' most complex challenges.
The audit's comprehensive nature encompasses a range of vital parameters, including project management efficiency, code quality, security protocols, and adherence to industry standards. Discover Digital's successful completion of this audit reaffirms its dedication to maintaining the highest standards of quality, security, and performance throughout every stage of its projects.
Your Kentico Gold Partner Website Developer
Discover Digital's Managing Director, Adam Judd, expressed his delight in achieving this milestone:
"Passing the Kentico Partner Quality Audit is a testament to our talented team's hard work and expertise. We take great pride in delivering digital solutions that meet and exceed our clients' expectations. This achievement reflects our commitment to continuous improvement and our clients' success."
This accomplishment aligns Discover Digital with other industry leaders who have also completed the Kentico Partner Quality Audit, further solidifying the agency's position as a trusted partner for organizations seeking transformative digital solutions.
As Discover Digital continues to expand its global reach, this achievement serves as a resounding validation of its capabilities. The agency remains dedicated to pushing the boundaries of innovation, offering holistic solutions that empower businesses across various sectors to thrive in the digital landscape.
For more information about the Kentico Partner Quality Audit and its significance, you can refer to the detailed overview provided by Kentico.
Conclusion
In conclusion, Discover Digital's successful passage of the Kentico Partner Quality Audit highlights its commitment to delivering excellence and upholding the highest standards in the digital industry. As a full-service agency dedicated to providing end-to-end solutions, Discover Digital continues to be a trusted partner for leading brands seeking to achieve their digital transformation goals.
Are you looking to Upgrade your Kentico Website?
We understand that upgrading your Kentico website can be a daunting task. To make this process easier for you, we recommend signing up for our exlusive audit: Upgrade the Power of Kentico – Your Path to Enhanced Digital Experience