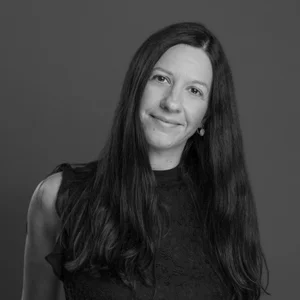 Ifigenia Arampelou
Director of Digital Transformation
Introduction
In a world bursting with information overload delivering captivating and consistent content across diverse platforms is the key to staying ahead. This is where headless content management systems (CMS) come into play, revolutionizing how businesses create, manage, and distribute content. If you're in search of the perfect headless CMS that aligns seamlessly with your needs, you're in the right place. In this guide, we'll delve into the essential factors to consider when selecting a headless CMS and introduce you to the ultimate technology partner that can make your vision a reality.
Understanding Headless CMS: A Brief Overview
Unlike a traditional monolithic CMS, a headless CMS decouples the content creation process from its presentation, providing a new level of flexibility and scalability. This architecture enables content to be easily repurposed and delivered to various front-end interfaces, such as websites, mobile apps, smart devices, social media and more. In a nutshell you will need to create your content once in one place and it will be consumed via multiple platforms.
Key Considerations When Choosing a Headless CMS
Flexibility and Customization: Look for a headless CMS that allows you to tailor content structures to your specific needs. This flexibility ensures seamless integration with your existing systems and accommodates future enhancements.
API Capabilities: Robust APIs are at the core of a successful headless CMS. They enable smooth communication between your content repository and various front-end applications. Ensure the chosen CMS offers well-documented and developer-friendly APIs.
Scalability: As your digital presence grows, your CMS should scale effortlessly. Whether you're managing a handful of pages or a vast content ecosystem, your CMS must handle the load without compromising performance.
Content Preview and Workflow: A comprehensive content preview system is essential for quality assurance. Look for a CMS that facilitates collaboration among content creators, editors, and stakeholders while maintaining clear approval workflows.
Multi-Channel Distribution: The ability to publish content across diverse channels is critical. Ensure the headless CMS can seamlessly push content to websites, apps, wearables, and emerging technologies.
Security and Compliance: Data security is non-negotiable. Your CMS should offer robust security features and compliance with industry regulations, protecting sensitive information.
Third-Party Integrations: A successful digital ecosystem often relies on integrating various tools and services. Ensure your headless CMS can integrate smoothly with your preferred analytics, marketing automation, and e-commerce platforms.
Your Perfect Technology Partner: Unlocking the Power of Headless CMS
Discover Digital is the perfect technology partner for your headless CMS journey. With a proven track record of delivering the latest technology solutions:
Expertise: Our team of seasoned professionals possesses deep expertise in crafting tailored headless CMS solutions. We understand your unique business requirements and translate them into functional, seamless systems.
Innovation: At Discover Digital we embrace the latest industry trends and technologies. We leverage these advancements to create future-ready solutions that keep you ahead of the curve.
Collaboration: We believe in the power of collaboration. We work closely with you to comprehend your goals, refine your vision, and develop a headless CMS solution that aligns with your strategic objectives.
Scalability: Whether you're a startup or an enterprise, our solutions grow with you. We build scalable headless CMS platforms that evolve as your digital footprint expands.
Choosing the right headless CMS and technology partner is a pivotal decision that shapes your digital presence. As you embark on this journey, consider the possibilities that await when you choose
Discover Digital is a Premier Partner of Kontent.ai one of the best Headless CMS solutions in the market. Take a look at our case studies to get an idea of what is possible!
Contact us today to discover how we can elevate your content management experience and drive your digital success.