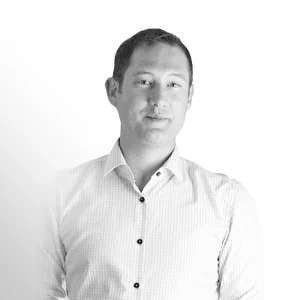 Adam Judd
Managing Director
Social media is becoming almost essential for any business operating online these days, including insurance brokers. It provides you with a way to interact with your customers, show the human side of your business, enhance your reputation, build trust and more.
If you are just starting out, or your social strategy is not working out as you want it to, here are some tips for getting more out of it.
Stay active
One of the most important social media tips for insurance brokers is to remember that you are not going to go far with your social marketing if you only post once a week or whenever you remember to. Try to post a few times a day, or at least a few times a week.
You do not have to go overboard, but make sure you post regularly because when people look at your profile they want to see that you are active.

Avoid selling
Social media is not typically used for selling directly to your followers (apart from social advertising, but more on that later). Instead, focus most of your time on making conversation, providing value, information, tips and advice, and commenting on interesting industry news or trends.
You can link people back to your website, which is recommended, especially to your blog posts or a new report you have written. But don't keep on telling people to buy your products because this is not the right platform.
Don't just link to your own content
As well as posting links to content on your site, remember to link to other content as well. There is certain to be plenty of information online that your prospects will find useful, so search for it yourself and provide links to your followers.
You should also share the posts of other users. For example, you can retweet other tweets, and this is a good way to build relationships and get your own posts shared more.
Interact with prospects
As well as posting links to content, both yours and curated content, make sure you also engage with your followers and other users. Answer questions, get involved in conversations, ask your own questions, launch a poll, launch a competition and focus on engagement.
Experiment with advertising
More and more promotion is taking place on Facebook, Twitter and other websites. In fact, social advertising grew 41% across the world in 2014, and you can take advantage of this.
This often comes in the form of paid advertising or something like retargeting, where your ads appear to people who have already landed on your website or have already made a purchase.
Social networks can actually be very effective places to advertise as long as you display your ads to the right people and in the right way.

Make use of social tools
There are lots of social management tools that you can use to get more from your social networks. These include tools like Hootsuite and Sprout Social, which allow you to do various tasks such as planning your posts in advance, using analytics to find out what you are doing right and wrong, and finding references to your brand so you can react instantly.
Take advantage of social media
These tips can help you to get more from your social media marketing, so give them a go once you have a presence on various networks. Whatever you do, always make sure your activity is relevant, and remember not to post in haste – you can damage your reputation by posting something inappropriate.
So get involved, have fun, use these tips and learn as you go, and then you too can take advantage of an affordable and highly effective way to market your business.