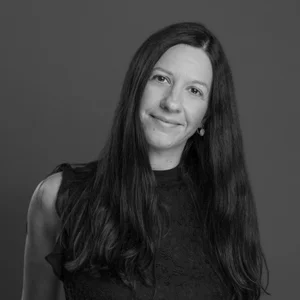 Ifigenia Arampelou
Director of Digital Transformation
"Anything is possible when you have the right people there to support you."
Your project has eventually finished, and it's live! This is great news but what happens next? A lot of agencies operate the "deliver and forget" model, which leaves your website unsupported and that in turns leads to disappointment and resentment when issues occur. It's vital that your implementation is insured and protected. A pain point we hear about repeatedly is that clients are left unsupported, forgotten, or tied up in agreements that are not fit for purpose and are not delivering to their requirements. Here some tips to get the support your website needs.
Prepare
Discussions about the support model and how your business might need to change need to take place at the beginning of your website project. You can start by looking at what support packages your agency has to offer and if these meet your needs. If your business has operational expertise, and you are looking to support your website internally, a plan of Hypercare should be prepared with clear outputs for your team to take over.
Transition
The transition to the operations phase is perhaps the most crucial phase of your website project. Typically, after the User Acceptance Testing has completed and the last few bugs have been ironed out, there is a false impression that all work is done.
Elements that take a back seat and become afterthoughts are activities like training, the transition to the teams who will operate the site, Hypercare and documentation handovers.
We at Discover Digital recognise the Transition Phase as a separate and independent Phase in its own right with clear deliverables.
Support & Maintain
After your transition and your website is live, your staff have adapted to the change, and all is running smoothly. It's like buying a nice brand-new car with your hard-earnt money and its time to enjoy it. Having a robust support & maintenance agreement ensures your website's future and gives you the valuable gift of peace of mind. A few items to look out for on a support contract:
Options. Ask your agency what alternatives they provide for support & maintenance. One size definitely doesn't fit all. Check about flexibility on their standard packages and how you can customise them to your specific needs.
SLAs. Support & Maintenance agreements should come with Service Level Agreements. You want your insurance policy to guarantee that your service will be restored in set amounts of time.
Reporting. Is your support contract performing? What are the metrics? Do you need more support? Regular reporting of your support contract performance needs to take place to ensure that both you and your agency are getting the most out of the agreement. At the end of the day, we are all in this together!
Discover Digital has a range of Support and Maintenance Packages to cover your operational needs. We have dedicated Support Packages for your Kentico Websites with an established transition plan. If you are feeling unsupported, talk to us today to find out more!