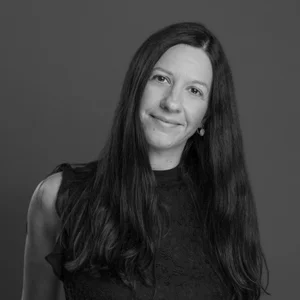 Ifigenia Arampelou
Director of Digital Transformation
What is a CRM?
A CRM (Customer Relationship Management) is an integral part of your digital landscape and your business. As your business grows, attempting to manage your clients or members through a series of manual processes and spreadsheets is no longer a viable option. This is the point that you will be embarking on a new and exciting journey of selecting a CRM system. Although all the advice in this article refers to selecting a new CRM system, the same applies when you are already in the CRM space, and you are looking to replace your current system. The good news is that our industry is blessed with a plethora of state-of-the-art CRM systems with the capabilities to serve a range of businesses, from SMEs to the Enterprise. The selection can be a fascinating project but can sometimes feel daunting. Here are some tips to make your adventure fun and achieve the desired results.
Starting with the basics
There are some key standard benefits associated with using a CRM.
Having a log of your interactions with your clients, members and prospects
Having a history of your sales and marketing activities
Provide better customer service to your existing base
Allow for easier and seamless customer retention
Sell more, increase your base, increase your revenues
Provide your internal teams with a better experience
Selecting a CRM is not easy; it is probably one of the most important decisions you will make when architecting your digital infrastructure and one of the most expensive ones. There are several options in the market, all coming with a set of features, benefits and commercial models and going through all this optionality can soon turn into a minefield. Making the wrong decision can not only be expensive in terms of commercials but can open Pandora's box with clients, members and staff who are very dissatisfied and disappointed. There is not one single answer when looking for a CRM system, and it's a good idea to seek professional advice from a Digital Consultant, but here are some key points to consider.
Step Zero - The basics
What are your specific needs? You can easily get into a lengthy exercise trying to evaluate vendors, negotiate prices and sit into endless demos and lose sight of why you are looking for a CRM in the first place. Some typical questions to ask yourselves before engaging with anybody else outside the organisation are:
What is not working process-wise at our organisation at the moment?
What new processes do we want to introduce?
What kind of system will align with our plans and strategy?
If we are replacing, why do we need to make the radical decision to replace?
What problems is a CRM going to solve for us?
What else do we have now in our landscape (CMS, Finance applications, Events systems, Learning Systems), or we are planning to introduce that we want to integrate with?
Who in our organisation (people/teams/departments) will work with the CRM? How many licenses do we need?
What is our pragmatic budget?
Step One - Requirements
Define the features and the functionality that you need today and into your planned future.
CRM systems come with a comprehensive set of features and functionality that are designed to serve and satisfy a big range of businesses. Try to not be lured by the volume of features (you may never use the vast majority of them, so why fund them?) or end up selecting a system that is lacking features that are vital to your specific operations. Your business is not static; you have plans and strategies, and the environment you operate within keeps changing. It's a cliche, but you do need a truly scalable system. Many vendors operate with the model that "everything is possible", and to an extent, this is true but consider what the actual cost and consequences will be if you select a system that needs a considerable amount of customisation to meet your needs. Are customisations possible? Absolutely yes. Are they cost-effective and worth the pain and trouble of getting them delivered? Not always.
Step Two - Hosting
Decide where you want to host your CRM. This is an important part of your infrastructure, and a key decision is how you want to host it. You have two options. You either host your CRM internally, AKA on-premise or host it on the cloud. The decision weighs on the current or aspired structure of your organisation. If you decide to host on-premise, you require the physical hardware and personnel that supports and maintains them. This gives you control, and if you already have IT, staff, it might make sense to go through that route. If you want to log in and access your system without worrying about providing hardware and in-house support, the cloud might work better for you. Most CRMs provide both configurations, and you can dive into the pros and cons of each approach.
Step Three – Integrate, Integrate, Integrate
Your CRM system will sit inside your current digital landscape that is filled with other systems and a set of business processes. It is essential as part of your selection process not to examine the CRM in isolation but as a piece of the puzzle. How will the CRM communicate with your current systems and blend in with your key processes? Are there existing integrations/APIs that you can leverage from, or is the integration aspect an afterthought? Be wary of systems you can integrate within the "future" phase. Although it's very much possible and sometimes practical from a project plan point of view to integrate later, the reality is that these later tasks might end up being a lot later than you thought. If your CRM can not integrate today with your landscape, what processes do you need to put in place to be in a position to operate in the meantime? If you are planning to add or replace other critical systems in the future, make sure that you are educated on what the possibilities are. CRMs can hold a vast amount of essential data, but data is valid only if you can leverage it and share it efficiently within your systems. A CRM that is not integrated/can not easily integrate can become a glorified spreadsheet.
Step Four - Try Before You Buy and Be Industry Specific.
Perhaps another cliché, but do try the CRM before you make a commercial commitment. All reputable vendors have demos available that you can download and try free of charge for some time. There is an army of pre-sales vendor personnel that are there to help you understand the product, ask questions and simulate real-life experiences. Make sure to look at the flavours of the products specific to your industry, as they have been designed with the industry core requirements in mind. The pre-sales teams are generally very knowledgeable and industry-targeted, and they are there to help you experience the product. Do not hesitate to reach out and ask as many questions as possible. Your business is making a significant investment, and you want to feel confident that you understand what you are buying. Finally, try to experience at least 2-3 systems before you make a decision. Although you may have your heart set on a specific system, have an open mind and educate yourselves, it is time well spent.
Step Five – Train your Team
CRMs should not be complex, but you should know how to use them. Talking to many clients over the years, the same complaint comes again and again. The system was not set up correctly, and the team did not know how to use it. In the same theme, another common scenario is that the person/team that was using our CRM has now moved on, and there is nobody left that has the knowledge. Online documentation is a great resource to augment your training but not solely rely on it. Your teams are experienced and competent but are not and, in most cases, shouldn't be CRM configuration and training experts. Ensure that whatever system you decide to purchase is costed with a)the initial set-up, b) a comprehensive training package c) training documentation bespoke to your implementation that you can hand over to new staff members. This might, at the time of costings, seem like an expensive line item, and the temptation to do it yourselves (because somebody has done it before or it seems straightforward) is too attractive. Be wary of such temptation and invest in education and knowledge retention as chances are you will need it in the future.
Step Six – Make sure you are supported
When deciding, do not forget to ask what kind of support you will get after your CRM is up and running. Do not settle for a generic support package but ask specific questions about your bespoke needs. That doesn't always mean that a generic package does not fit your purpose, and you do not want to go to the other side of paying for services you do not need or use. The key is to understand what the support model is, what are the SLAs and what is included in your package. Make sure all is written in plain English and that you have a point of contact within your CRM vendor that you can reach out to. Similarly, with the training, ongoing support costs may look daunting when working through the numbers, but you wouldn't buy a car, not insure it and start driving. Your support and maintenance should be your insurance product that in the unfortunate scenario that things go wrong, there is a mechanism to get your business up and running again.
After you make your decision, the real fun starts
The magic happens when you set up your CRM. If you do that correctly, then you are looking into a successful and happy future with your choice and implementation. If that is not done correctly, you look into quite a bit of pain and disappointment. So whatever you choose, ensure that a significant part of your project plan has been allocated for Discovery, setup and user acceptance testing. Remember, you will be left with an expensive system for the next five years, and you want to make sure that what you are getting is indeed what will solve the problems and give you the return you were looking for when you started your CRM adventure.
Discover Digital has been advising businesses and organisations across the globe on how to set up their Digital Landscape and has working experience in designing, setting up, implementing and integrating integral pieces of your architecture. We are an official partner of HubSpot and also have working experience with Microsoft Dynamics and Salesforce. Contact us today to discuss all your Digital needs, and let us help you make the correct and educated decisions!