Online travel insurance for consumers from tripsecure.co.uk, part of Livingstones Group. Get a quote and purchase online.
The requirement was an online insurance website offering travel insurance to the consumer. Owned and operated by Livingstones of London Limited, the policies are underwritten by Groupama Insurance. The client was looking for a full digital insurance solution and reached out to Discover Digital for the implementation of their bespoke requirements.
Livingstones Insurance is an FSA-registered broker that has been operating since the early 1990's specialising in the unusual motor and commercial insurance market. Over the years, Livingstones have accumulated over 20,000 policyholders with a very diverse book ranging from ex-military vehicles to nursing and care homes. The website was required to purchase Travel Insurance simple and highly accessible.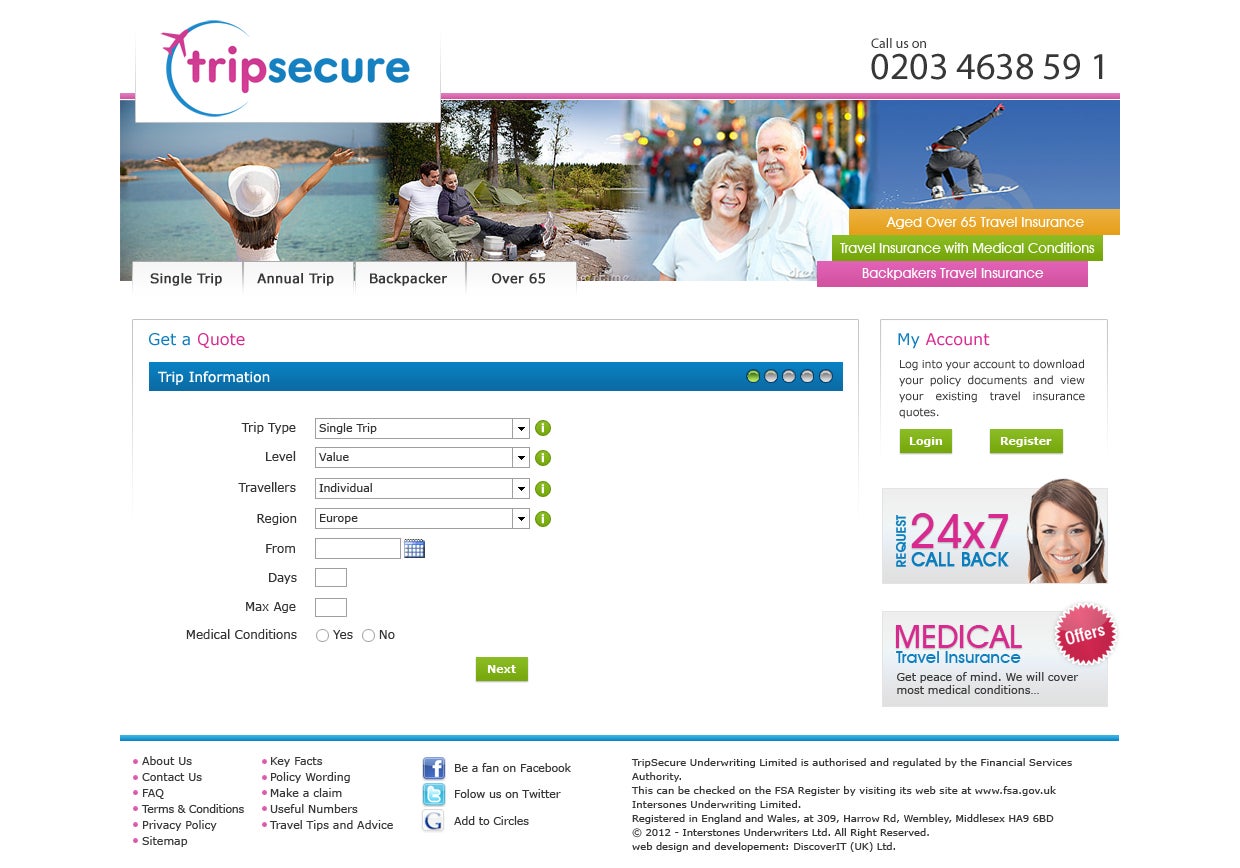 The TripSecure website is designed to sell comprehensive and excellent value travel insurance online. Customers enter their details to obtain a choice of quotes offering different levels of insurance coverage – Value, Standard, Super and Platinum – and, then, can purchase securely online and download the policy cover documents package directly.
TripSecure provides quotes and cover worldwide for single trips, annual cover and backpackers. In particular, it includes cover for pre-existing medical conditions, hazardous activities and for travellers up to 85 years of age. If the cover is required for pre-existing medical conditions, the applicant is required to complete a medical questionnaire that is connected via a web service to a specialised rating system. The specialised rating system is called Healix and Global Travel Risk Management - Medical and Security Services - Healix, which Discover Digital has created an integration to.
Secure payment is provided via an interface to the SagePay online payment clearance system. A Verisign/Thawte SSL certificate secures customer details. An online facility to administer policies and to download bordereaux reports, integrating with a back-end system, is also provided.