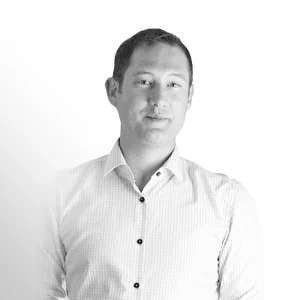 Adam Judd
Managing Director
Email marketing is one of the most popular forms of online marketing, and businesses use it worldwide. Even after all these years, it remains one of the best ways to build relationships with customers, and it is also cost-effective.
It can be a fantastic way to get more sales, and it is an effective way to make sure your subscribers do not forget about you with all the other distractions online.
So how can you use email marketing for your insurance business? Here are five tips to get you going.
1. Constantly focus on building your list
Insurance email marketing only works when you build your list consistently. The larger the list, the better, but you don't want to fill your list with subscribers who never open or act on your emails. You want them to be active subscribers, which means you have to focus on signing up the right people.
You can do this by providing an item of value that your customers will find useful. This could be an ebook, a report, a special offer or something similar – anything that would tempt people to hand over their email address in return.
To encourage more people to sign up for your list:
create a dedicated landing page listing the benefits of signing up;
place a sign-up form on every page of your site, perhaps in the sidebar;
experiment with a popup on your site that contains a sign-up form;
create sign-up forms or links to your landing page from your social media accounts.
2. Create content that provides value
One of the big downsides of email marketing is that emails are easy to ignore. If someone does not like what they see, they can send your emails to the junk folder. One way to avoid this is to focus on providing value in every single email.
Content always has to be of a high quality when used for marketing, but it is even more important with emails. Once someone opens a few emails and decides that they do not have any value for them, they will stop opening them no matter how well written your subject lines are.
This means avoiding sales pitches and instead providing content that is informational, helpful and inspiring. By all means, put in the occasional sales pitch or a reminder about a new product, but make the bulk of your emails useful.
Include special offers, discounts and make your subscribers feel worthwhile for them to open your emails.
3. Include calls to action
Create calls to action within your emails, telling your subscribers what action you want them to take. This could include reading a blog post, checking out a new product on your website, or signing up to your Twitter account.
If you include a special offer in your email, clarify what the subscribers have to do, and don't leave anything to chance.
4. Segment your subscribers
One of the best things about emails is being able to set up different lists for different subscribers. You can create different auto-responders depending on where someone signs up, for example.
This could include one set of auto-responders for those who sign up via your Twitter account and another for people who sign up from your website.
You could also create different email lists for previous customers, visitors who have not yet bought anything, or lists based on age or location. This can help you make your lists more targeted and get better results.
5. Use analytics to maximise your emails
Another great feature of email marketing is that it enables you to access a lot of data to find out how successful your emails are. Many service providers can provide you with detailed analytics, including:
open rates;
click-through rates;
conversions;
unsubscribes.
You can also test your emails by having different designs, different subject lines and different offers. Then find out which emails generate the best results, and change your tactics accordingly.
Get more from email marketing
Email marketing can be a very effective way for insurance businesses to generate more leads and sales. There are many good reasons why email remains such a good way to market your business, so try it out for yourself and work on building your list, and soon you will be able to start taking advantage of all the benefits.