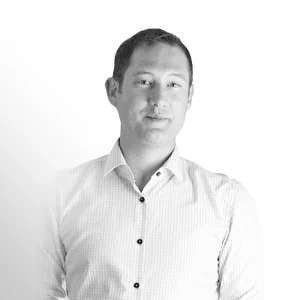 Adam Judd
Managing Director
One of the main benefits of online traffic generation is that, with an online Quote and Buy system, you will be able to track the full cradle-to-grave cycle of your web traffic.
Without tracking in place, you will not know which parts of your marketing strategies are working and, more importantly, which ones are costing you money and not delivering a return.
So one of the key things to make sure you have in place, after or pre launch, is web tracking.
Kentico offers both campaign tracking and conversion tracking.

Campaign tracking
This allows you to generate campaign URLs for all the different traffic sources you have available. In this way, rather than simply sending all traffic to your homepage, you can designate a deep link combined with a campaign idea so you can quickly see in the back office of Kentico, what that particular technique of traffic is doing.
For example you can set
http://www.mywebsite.com?campaign=Facebook
http://www.mywebsite.com?campaign=LinkedIn
or even
http://www.mywebsite.com?campaign=FB
http://www.mywebsite.com?campaign=LI
http://www.mywebsite.com?campaign=123

So you make it harder to people to see exactly what you are doing but in the back office you will clearly and easily see what those traffic sources are doing.
This removes the need for using Google Analytics – which you are free to use but we suggest keeping everything in once place.

Conversion Tracking
Combined with campaign tracking, you can include conversion tracking which will alert you when a sale or conversion goals have taken place. In this way, you can see by campaign how effective your techniques are at converting traffic into sale. Kentico gives you data to use to help tweak and optimize your marketing techniques to make them more cost effective by reducing your cost per acquisition.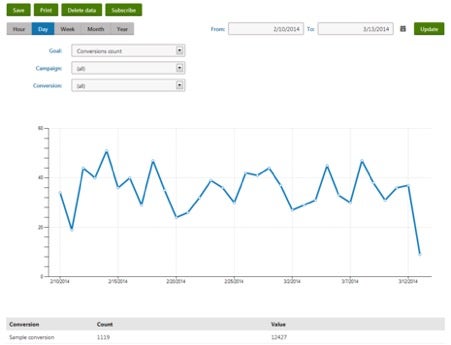 Bonus
The added bonus with the Kentico campaign tracker is you can implement a referral network whereby you can quickly set up introducers and / or affiliates within Kentico - so you can build up a group of websites that refer businesses in to you.
So, you could bypass the need to join an affiliate network initially. This is a great option, especially for startup businesses who may have a small marketing budget to drive sales. Working with partners that have web traffic and paying them on a cost per conversion / sale basis is a great way to start building sales into your business.

Summary
With these two elements setup and tested in your back office, Kentico can give you the peace of mind that you will see what your marketing activity is doing. It will tell you what is working well and what isn't.
It will also help you create additional sources of traffic that you can then test easily and compare against your other marketing streams.
The beauty of marketing your business online is that it is very easy to test and see what works. Make sure you take full advantage of Kentico.