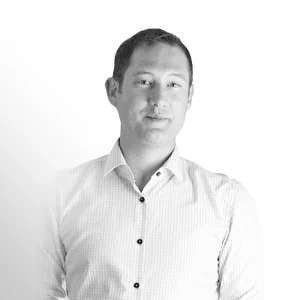 Adam Judd
Managing Director
Marketing is probably something that you do a lot of in any given week or month. Many insurance companies see it as an essential activity because insurance is a competitive industry.
But if you are marketing, are you sure you are getting the most you can from it? There are many ways that technology can help you to get more from your marketing activities, and here are some options to consider.
Use Google Analytics
One of the problems with any marketing activity is when you do not know how successful your activity is. You may want to know whether various marketing channels for insurance are working, and Google Analytics is an excellent way to keep track of everything so that you can alter your strategy and make improvements where necessary.
It provides you with a powerful set of tools that enable you to find out a huge range of data, including:
who is visiting your site;
what times they visit most;
how long they spend there;
where they are located;
which devices they use.

However, this is just the start, and there are many more metrics you can get access to. If you have not started to use it yet, make this the first thing you do.
Work on the go
Mobile technology has also brought numerous benefits for many businesses. Now you can use a smartphone or tablet to stay on top of your marketing activities wherever you are, whether this involves answering a customer query via Twitter, checking your Google Analytics account or posting to your blog.
Mobile computing means you can take your desk with you wherever you go, helping you potentially make more use of your downtime to keep up with your marketing activities.
Take your social media to the next level
If you are one of the smart insurers who have discovered the benefits of social media marketing, you may want to get more out of it by using a management tool like Hootsuite, Crowdbooster or Sprout Social.
These tools can help you to supercharge your social media by doing things like scheduling your updates in advance, getting access to powerful analytics to find out what you could be doing better, fine-tuning your strategy, listening into conversations, responding to brand mentions and uncovering trends.
Maximise SEO using tools
You may already know the benefits of SEO, but getting your site to rank in the search engines is no easy feat – especially in an industry like insurance.
However, you can get more from your SEO by using various tools. There are many tools available, and they often help in different ways. For example, you could use:
Open Site Explorer, a tool from Moz that allows you to find out more about the links pointing to the domain;
Screaming Frog, a popular crawler tool that provides you with a detailed overview of your site's SEO elements;
SEMRush, which is used for carrying out keyword research.

So take advantage of the tools available and give your SEO a boost.
Use technology to boost your marketing
Marketing has changed a lot in recent years. If you want to take advantage of online marketing to drive more traffic to your website and win more business, you can use technology, including the tools listed above, to power your marketing and take it to the next level.
Technology can also be potent for smaller businesses because it is often affordable for them to start making use of, and in some cases, it is completely free. So try out some of these and see how they can maximise your marketing.